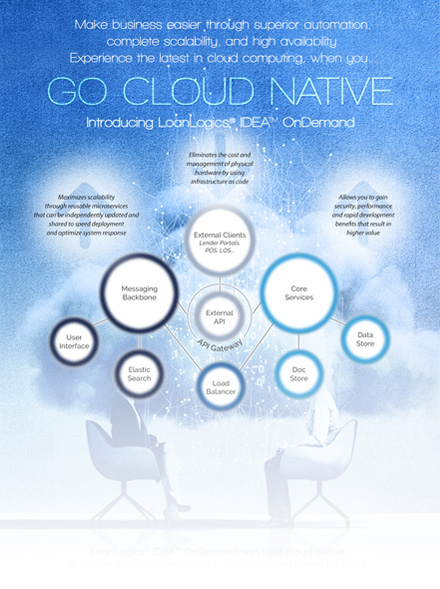 Experience the latest in cloud computing, when you go cloud-native.
Applications that are cloud-native take advantage of advanced cloud computing delivery methods and design principles to enable horizontal scalability, high availability, security and performance.
LoanLogics built the IDEA™ OnDemand platform, our latest in-line doc processing innovation to take advantage of all these benefits.
Learn how mortgage applications benefit from being cloud-native in this infographic.