Process Automation
An automated workflow process strengthens the relationship between appraisers and clients, streamlines management and improves turnaround time, bottom line results and performance scores.
Automatically manages appraiser licenses and E&O, client requirements, and fee schedules.
Manually or automatically assigns new appraisal orders.
Simplifies appraisal uploading and downloading. PDF files are automatically extracted out of XML files.
Ensures the correct appraisal product is chosen for each order, every time, through selection criteria rules.
Appraiser Coverage Area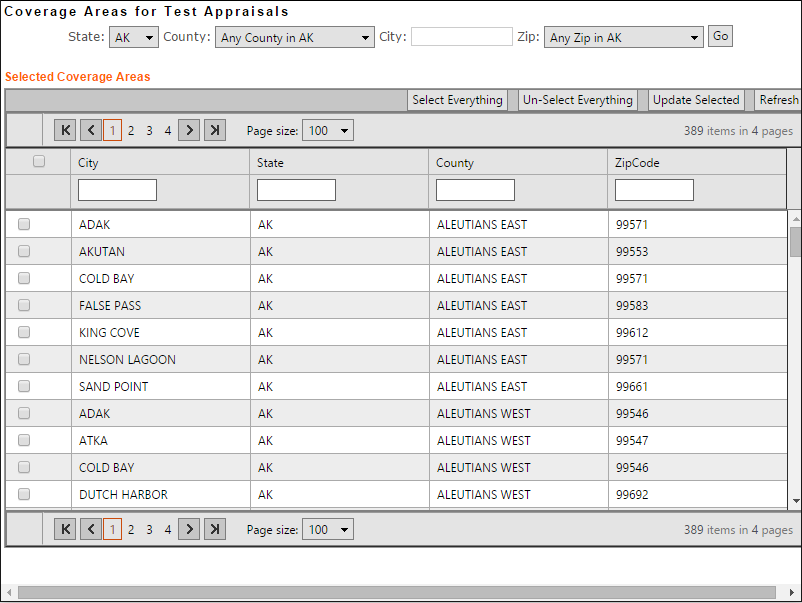 Appraiser Licenses