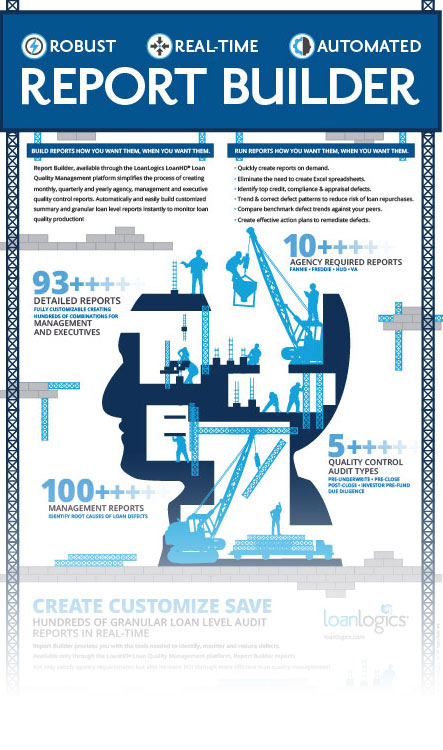 Monitoring the quality of your loan manufacturing and meeting regulator, agency or investor loan quality reporting requirements can be a painful, time consuming and frequently manual process. That's why LoanLogics' LoanHD® technology, a flexible, transparent, automated, real-time loan quality management platform, includes Report Builder.
Report Builder is a robust, customizable, intuitive feature that allows you to create real-time summary and granular loan level
QC reports AUTOMATICALLY!