Verified, validated loan file data starts with a great IDEA.
Verified, validated loan file data starts with a great IDEA.
Intelligent Data Extraction and Automation LoanLogics IDEA™
Intelligent Data Extraction and Automation LoanLogics IDEA™
Not entirely satisfied with
your mortgage data and document processing capabilities?
Automate first.
Find the truth in your mortgage loan files.

Even the most sophisticated OCR is an island, your LOS is not the single source of truth and data from the source won't solve all your problems.
A 360° view of loan file data from any
source is possible.
Achieve a new kind of transparency.

Quality should not be a shrouded mystery in loan production and even more critically in loan acquisition and MSR boarding,
where it can lead to future transfer and loss mitigation issues.
Validated data and verified existence of critical and non-critical loan file documents
is possible.
Right-size and scale operations.

Stop the madness of people powered document processing and manual
data entry.
Accelerated productivity and high
confidence in loan quality is possible.
Better data is in the critical path of
audit accuracy, a focus on true deficiencies and rich insight.
Advanced machine learning automation
Mortgage data and document processing that uses OCR technology alone is limited and often requires a great deal of human intervention. Automated document recognition (ADR), powered by machine learning, can handle more document types, both structured and unstructured, and document variations, delivering greater accuracy for mortgage document classification.
Automate the granular classification and indexing of all mortgage documents using a standard document taxonomy (a best practice document naming and categorization convention) and chronological versioning.
A bookmarked PDF provides access to a user-definable stacking order of all documents that eliminates the need to search through unorganized ® SignaFacts™, providing new transparency for document fraud.
multi-page pdf, jpeg or tiff files. Any missing documents are identified, both critical and non-critical. Even execution can be validated through LoanHD
708+
million unique
documents processed
2.1+
Billion Loan
Pages Processed
Data extraction and rules-driven logic
Transform digital images as well as scanned documents into searchable, comparable data elements through automated data extraction (ADE) that extracts and structures loan file data.
Compare and validate extracted data across documents and to other data sources, such as the loan origination system or third-party data sources, via LoanHD® LoanFacts™.
Reveal data errors, inconsistencies or missing critical documents based on business rules logic defined by loan type or specific investor guidelines / rules.
Harmonize data and document processing with loan quality audit and due diligence practices using purified data to power automation of file reviews.
Data extraction and machine learning technologies combine with human operator workflow to deliver 99% accuracy.
7.2+
billion data
elements extracted
Proven Results.
Pure Power in Automation.
Transform what's possible in
data and document processing.
View infographic

LoanLogics IDEA™
See the benefits of Intelligent Data Extraction & Automation.
Play video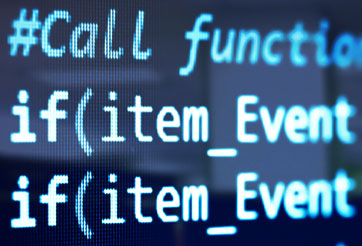 Free LoanLogics
On-Demand Webinar.
Learn how machine learning is
transforming data & doc processing.
Watch Webinar
Get More Proof...