Funding and Loan Boarding
Once the rebuttal process is complete, the loan is either denied for purchase or cleared for purchase, which kicks off the funding review process.

The Purchase Advice tracks the initial funding review and captures the details of who has provided first approval, final approval and the funded date. The total amount due the seller is displayed, the Warehouse data to be used can be selected and the loan can be approved for purchase.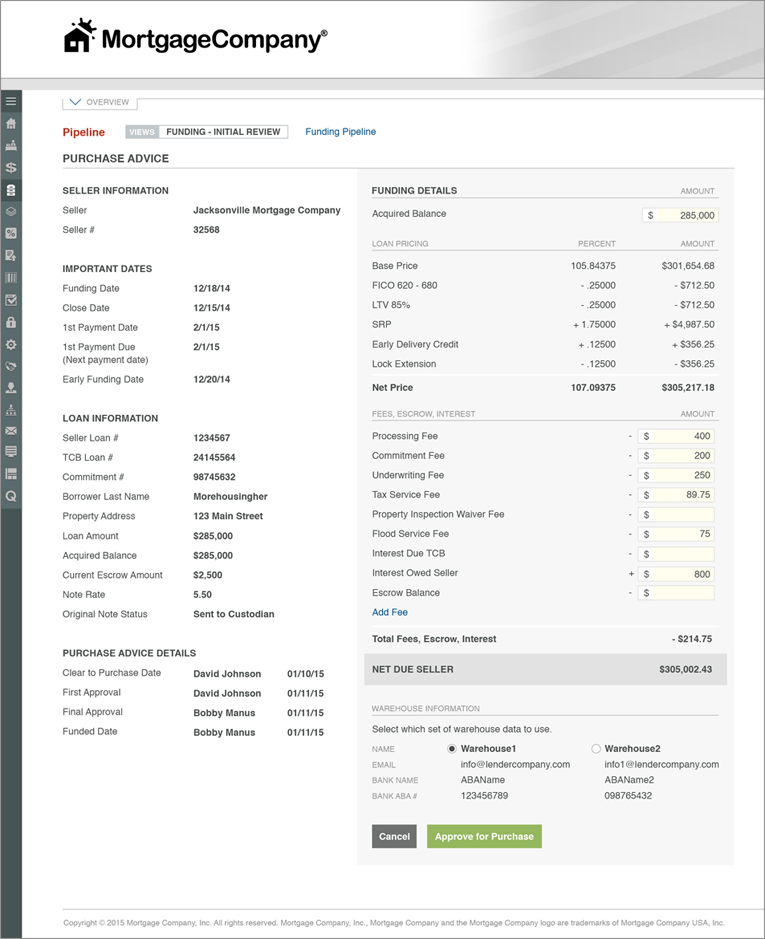 The portal enables strong controls and management throughout the pre-funding audit, streamlines the conditions and rebuttals process, tracks the purchase advice review and approval and even supports the on-boarding of the loan to the investor's servicing system.