Pipeline Management
Within the pipeline, various actions can take place and eligibility and purchase reviews can be initiated for closed loan files.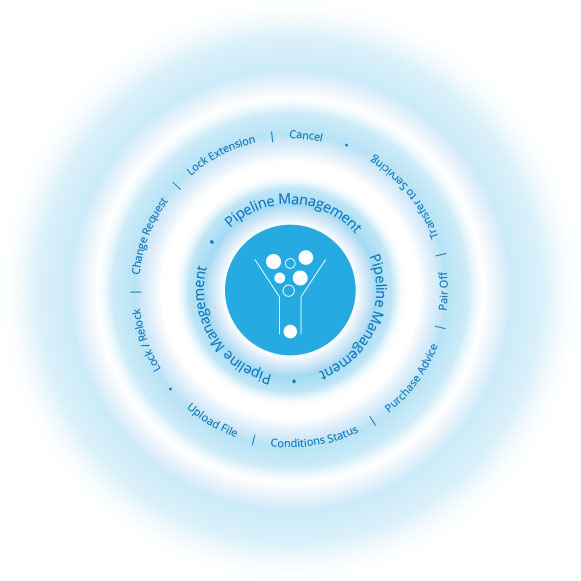 The Investor view of the pipeline is a complete summary and status of all loans regardless of deliver method. Sellers are provided a similar pipeline view.
Alerts are continuously updated in real-time showing loan counts related to eligibility issues or lock file states. For canceled or denied loans, PAIR OFF FEE ALERTS are displayed. By clicking the RESOLVE button, a pop-up will show all pair off warnings and enable the investor to charge or waive off fees as appropriate. A Seller's view of PAIR OFF FEE ALERTS will show a VIEW CHART button for view-only access.