Investor Controls and Loan Pricing for Sellers
Control over pricing, defining seller specific pricing and enabling seller access to loan programs, guidelines and pricing are key requirement for Investors.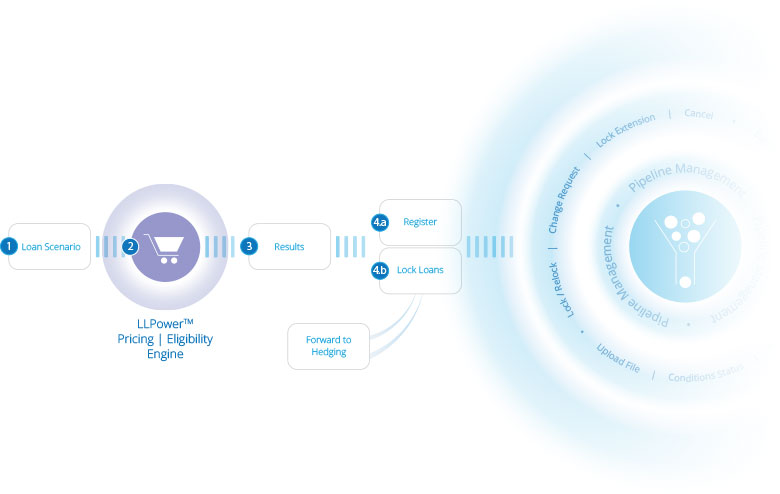 The LLPower™ Pricing and Eligibility Engine enables definable policies and procedures:
Lock desk setting are customizable and allow the investor to set locking policies, define lock desk hours and specify other lock desk settings and rules.
Policy creation can be defined by product category at a very granular level based on multiple data attributes. Policies can then be assigned to one or more sellers. Multiple policies can be created to provide the greatest flexibility to execute the desired pricing strategy.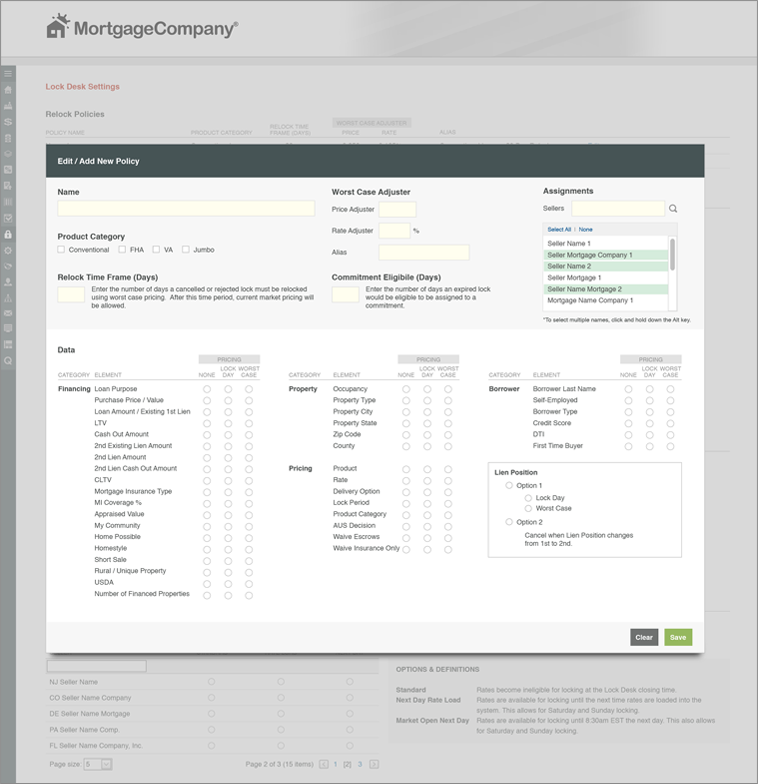 Gross profit margins can be applied by product type and delivery method. And, can be assigned globally or by seller.
Pricing incentives can be created for a pricing group or seller to reward seller behaviors, such as early delivery.
The LLPower™ Engine also provides Seller access to loan programs, guidelines and pricing by entering a loan scenario or uploading a data file. Pricing results display "Best Options," but also provide full details related to Best Efforts pricing, Mandatory and Direct Trade Commitments.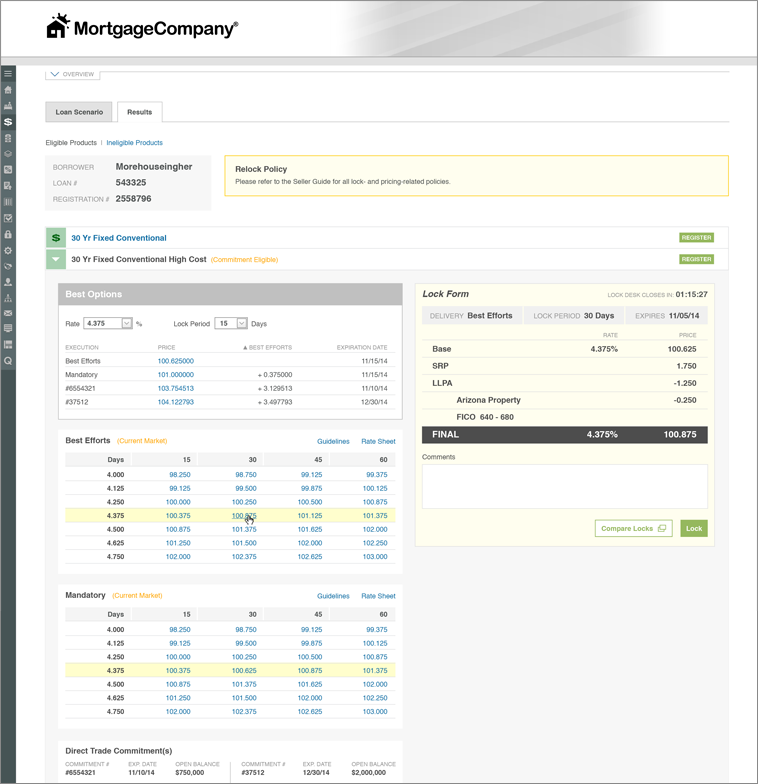 Once a rate/price is selected, that loan scenario can either be registered or locked. The Compare locks feature is available in a re-lock or a change request action. The compare lock screen displays a side by side comparison of the current lock and the proposed lock details. The user then can choose to continue or cancel.
If the loan scenario is locked, a rate lock notice is generated to the investor and the rate lock data can also be submitted to a hedging system.
Within the pipeline, the seller can also manage future actions for registered and locked loans, such as locking or relocking, submitting a change request, requesting a lock extension or cancelling the registration/lock.