Sellers can complete the process of documentation assembly and completing the application and seller checklist in any order. The investor can provide sellers access to details regarding requirements, helping to answer questions as they progress through the process.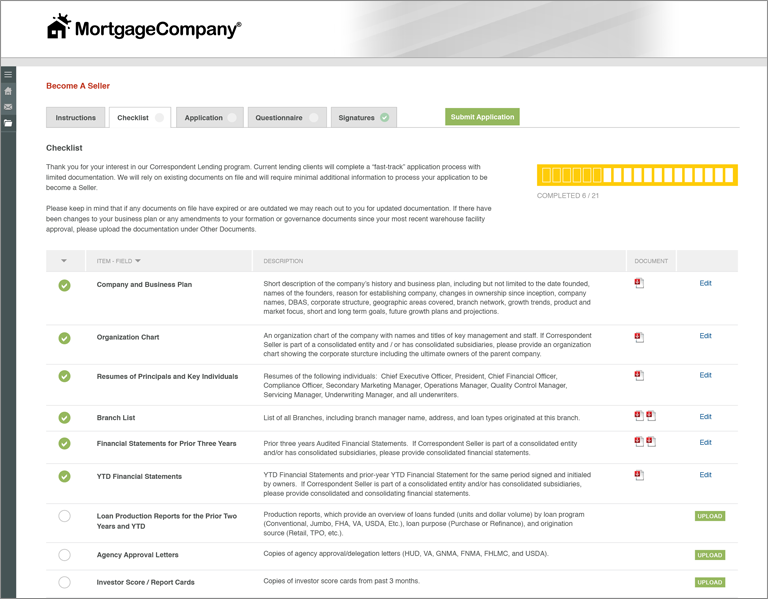 If any required data or document is missing, the creation of the application package is blocked until all missing elements are complete. At that point, a complete application can be submitted for credit and legal review.
The investor has complete transparency into a pipeline view of all applications received and what stage they are in. Once approvals are received, agreements can be generated, finalized and approved sellers can be given full access to the system.