Customized reports and virtual appraiser portfolio management
Customized and robust reporting provides time saving data management. Virtual appraiser portfolio management allows close monitoring of your appraisal pipeline.
Daily dashboard reports allow you to obtain a synopsis of your real-time appraisal pipeline.
Custom, ad hoc and standard reports allow appraisers, AMCs and lenders to create daily, weekly or monthly individual reports providing appraisal feedback.
Automated emails provide tracking and alerts, allowing for quick communication between clients and vendors:

Tracking emails provide real-time follow up on appraiser order acceptance/rejection and receipt/open notifications.
Alert emails provide data integrity checks information on missing data, documents, appraiser license expirations, and E&O notifications.
Appraisal Daily Dashboard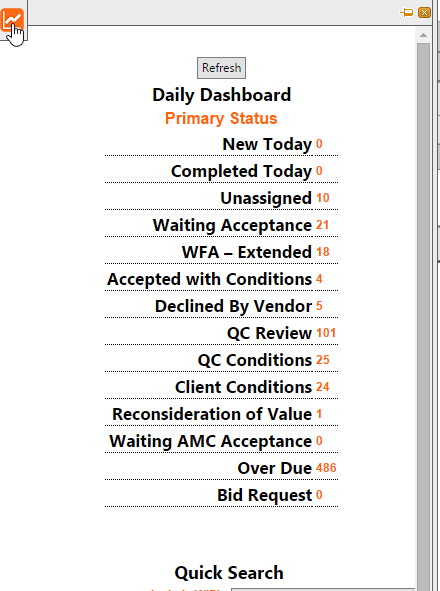 Virtual Order Activity