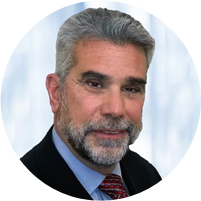 Michael L. Vitali, Sr.
SVP Chief Compliance Officer
Mike Vitali presently serves as the Chief Compliance Officer of LoanLogics, monitoring regulatory developments and their practical implications for lenders, servicers and vendors in order to support Executive Management in high-level strategic decision-making. This includes identifying new market opportunities and new product enhancements. He supports the company's Compliance Analysts on a day-to-day basis, including reviewing and approving the scope and substance of compliance reviews, answering loan-level questions, and participating in the preparation for, and defense of, regulatory exams of our clients. His duties also include the research, interpretation and conveyance of proposed legislation related to the industry to recommend policy and/or procedure changes to maintain continued compliance with all applicable laws, rules, and regulations, investor requirements, and standard mortgage practices.
Vitali formerly served for more than 12 years as Executive Vice President and Chief Risk Officer of TBI Mortgage Company, a wholly owned subsidiary of Toll Brothers, Inc, America's Luxury Home Builder. In his more than 40 years in the mortgage industry he has gained experience in all areas of mortgage lending and compliance.
Mr. Vitali is a past President and Board Member of the Mortgage Bankers Association of Greater Philadelphia. He was a charter member and second Chairman of the MBA of Pennsylvania, as well as a past board member. He has also served both organizations as their Legislative Chair. Mike is a recipient of the 1998 Mortgage Banker of the Year Award from the MBA of Greater Philadelphia, and the 2003 Chairman's Award from the MBA of PA, both for outstanding service to the mortgage banking industry.
Mike attended St. Joseph's University in Philadelphia.