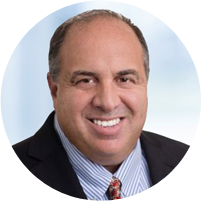 Elliot Salzman
Chief Credit Officer
As Chief Credit Officer, Elliot Salzman is responsible for enhancing and overseeing the credit policy functions of the LoanLogics LoanHD® platform to deliver a more comprehensive approach to ensuring loan quality. Additionally, Salzman will oversee the organization's Credit Quality Policies and Procedures.
Elliot has over 26 years of mortgage industry experience and has held numerous executive roles overseeing operations and credit policy. Elliot's areas of expertise include in-depth knowledge of the end-to-end loan origination process, process improvement, quality assurance, quality control, secondary, loss mitigation and servicing. A former Underwriting Standards Manager for Fannie Mae, he most recently served as Senior Director of Credit Operations for First Guaranty Mortgage Corporation. Salzman's previous roles include Senior Vice President, Director of Consumer Policy and Underwriting for BBVA Compass Bank and Vice President of Correspondent Lending for The Bank of Oklahoma.
Prior to this Elliot built a Wholesale Banking platform in 2002 that originated to his firm's own guidelines for sale into the secondary markets. In late 2006 Elliot sold the company to a small boutique wall street firm.
Mr. Salzman attended State University of New York at Albany.